According to the New York Law Journal, Harvey Weinstein's accusers will have a difficult time actually recovering payment on their claims[1]. The parent company of Weinstein Co.filed for Chapter 11 bankruptcy protection in Delaware on March 20, 2018. Before that, Eric Schneiderman, the New York Attorney General, had filed a lawsuit against the Weinstein companies on February 11, 2018 based upon its gender based hostile work environment and a pattern of quid pro quo sexual harassment. After over 100 women made accusations against Harvey based on his outrageous behavior and the company fired him in October 2017, it became clear that his company could no longer continue without new leadership. There were negotiations with a potential buyer which would have included $90 Million in funding to pay the claims, but the deal fell through. After the company filed Chapter 11, a new buyer is negotiating a deal which does not include any fund for the payment of claims. These women's claims will now have to compete with all of the company's other creditors for limited funds. In fact, they are at a disadvantage because most of the their claims never reached a judgment, which at least would have given them a claim for a certain amount. When a dollar amount has to be assigned to any contested claim in bankruptcy court, it will always be at a much lower amount than it would have been if the woman could have presented her case to a jury. All of the women can still bring their cases against Harvey Weinstein personally, but his income is now limited and he had just gone through a very expensive divorce.  They'd better hurry up and get a place in the line.
What is Quid Pro Quo Sexual Harassment?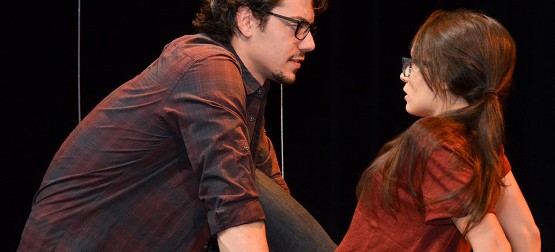 Quid pro quo is latin for something received or traded for something else. Applied to sexual harassment, it means the boss or supervisor will give the employee something (a raise or a promotion) in return for satisfaction of a sexual demand, or when a manager or other authority figure implies that he will not fire or punish the employee as long as she agrees to give him some type of sexual favor. While we usually think of men as the culprits, be aware that there are also cases where women demand sexual favors from men or from other women as well. Andrea Ramsey, a former executive, had to drop out of the race to become the democratic candidate for a competitive congressional district in the Kansas City area, when it came out that a man had filed a lawsuit against her in 2005 claiming he had been fired for rejecting her sexual advances. She denied that the claim was ever valid, but in December 2017 she acknowledged that in this climate, candidates were being held to higher standards, and the allegation was enough to make her abandon her congressional bid.
Can a Sexual Harassment Claim be Wiped Out (Discharged) in Bankruptcy?
A sexual harassment claim can continue even if the guilty party has filed bankruptcy if it is "willful and malicious"[2], but the conduct has to be very serious. For example, where a father had sexually abused his daughter for 10 years, beat her, warned her not to tell others, and threatened her life, the bankruptcy court held that there was no need to have any trial on whether the conduct was willful and malicious, the harm was inevitable, and the daughter's judgment was non-dischargeable and had to be paid even though the father had gone bankrupt[3].  In that case, the daughter had already obtained a judgment. Where there is an accusation of touching that the offending party denies, there will have to be a trial in the bankruptcy court. While I have not been able to find any cases on this, I am very confident that if the woman had to meet sexual demands to keep her job, she would win if the court believed her claims. On the other hand, if the conduct involved only verbal abuse and the injury was psychological, I think the claim would probably be wiped out by the bankruptcy, but I cannot find any reported case which answers this question either way. This is particularly true because bankruptcy judges tend to think only in economic terms, and are generally not receptive to awarding limited dollars against claims of emotional trauma, as opposed to giving it to creditors who have sustained economic losses in hard dollars and who are only going to get a small portion of their claims paid. This might change with the advent of the #metoo movement, though – we'll have to wait and see.
[1] Weinstein Accusers Face Difficult Road to Recovery in Bankruptcy, NYLJ 3/24/18
[2] 11 USCS § 523(a)(6).
[3] Henderson v. Woolley (In re Woolley), 288 B.R. 294, 303, 2001 Bankr. LEXIS 2106, *22